Nissan Cars, SUVs, Pick-up Trucks, MPVs and Vans
Find the full line up of Nissan vehicles in the Philippines. View the latest prices, specifications, reviews, news and videos and once you have found the vehicle you are interested in ask for a quote from one of our Nissan partner dealers.
Nissan Car Models
Find all Nissan car models available in the Philippines and view detailed specifications, prices, images, videos, reviews and much more. Connect with a Nissan dealer and request a quote.
Nissan Promos
Find the best Nissan deals from dealers across the Philippines, from all-in down payments, 0% interest, low monthly and many more. Connect with a Nissan dealer and request a quote.
View All Nissan Promos

(84)
Get Notified for Nissan
Do you want to be the first to know about the latest automotive deals? Just subscribe with your email address and we'll send you alerts on the most incredible deals as they happen.
Latest Nissan News and Reviews
Find expert reviews on your favorite Nissan vehicles in the Philippines, from the performance, comfort, tech features and safety aspects of each vehicle. Also, read about the latest vehicle launches, upcoming vehicles, vehicle recalls and latest news.
Taking a closer look at the tech and safety that the Nissan GT-R brings.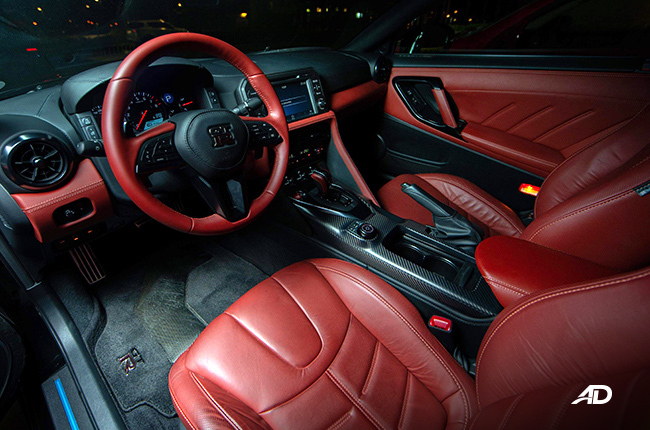 Leather is the material of choice for the Nissan GT-R
The Nissan GT-R proves that Japan can hang with the best in the automotive world.

4.5

/

5

The midsize SUV veterans might need to check their mirrors; the Nissan Terra is catching up.

4.0

/

5

Nissan's newcomer ups the game for visibility in driving and tight maneuvering.
Nissan Dealerships in the Philippines
Connect with your local Nissan dealer for a quote, inquiry or schedule a test drive.
top dealer

Nissan Cagayan De Oro

Elipe Park, Kauswagan Road, Carmen Cagayan De Oro City

31.03 mins. Response Time

Nissan Westgate Alabang

Alabang-Zapote Road Alabang, Muntinlupa City

2.4 mins. Response Time

Nissan San Pablo

Km 83, Maharlika Hi-way Brgy. San Francisco Calihan San Pablo Laguna, Philippines

1.08 mins. Response Time

Nissan Commonwealth

41 Commonwealth Avenue, Brgy. Holy Spirit, Diliman, Quezon City

1.04 mins. Response Time

Nissan Matina

Gen. Douglas MacArthur Hwy Talomo, Dabaw Lalawigan ng Davao del Sur

46.1 mins. Response Time
Top Nissan Sales Agents
Connect with the best performing sales agents at Nissan dealerships. Read their reviews from previous car buyers and choose the one you wish to work with.
View other popular car brands in the Philippines, carry out research and connect with your local dealer.